2022 CHEVROLET BOLT EV
2022 CHEVROLET
BOLT EV
At SVG Motors Of Dayton In Dayton, OH
Step Into The Future With The 2022 Electric
CHEVROLET BOLT EV
Get inside a sleek Chevrolet that introduces you to the future of sustainable driving. The Bolt EV has a stylish exterior that houses a roomy interior with a refined atmosphere that makes driving comfortable
EPA EST
259 Miles
0 to 60 MPH
6.5 Seconds
2022 CHEVROLET BOLT EV Interior
Chevrolet has given the new 2022 CHEVROLET BOLT an upgrade as far as the interior is concerned. You now get an upscale design that is highlighted by better materials with a softer touch on the surface. The steering wheel comes with a flat bottom design and the traditional shifter has been replaced by push buttons and pull toggles. The front seats are more comfortable and the rear cargo space is 17 cubic feet with 57 cubic feet when the rear seats are folded.
Experience Tomorrow's Technology Today In
The 2022 CHEVROLET BOLT EV
Get a better driving experience with limitless seamless technology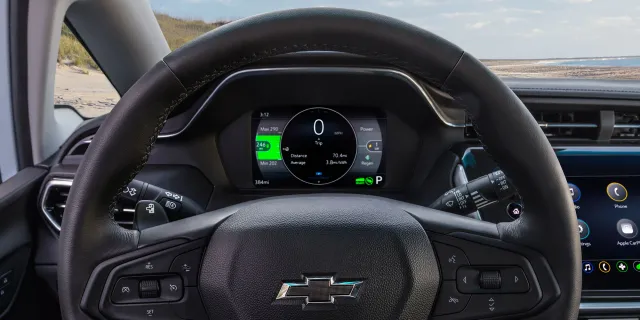 Information Center
The driver's information center comes with a diagonal graphic display, with driver information, and a gauge that shows you how long you can drive with the electric power remaining. The driver's display screens come with efficiency history, range charge info, and energy flow.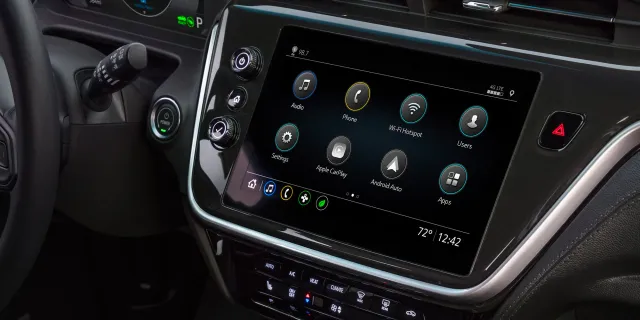 Connectivity On Another Level
The car gives you seamless connectivity options with Alexa integration, Android Auto™, and Apple Carplay®. You connect your car with your devices to enjoy what the two worlds have to offer.
A New World Of Driving
The 2022 CHEVROLET BOLT EV comes with a new driving experience.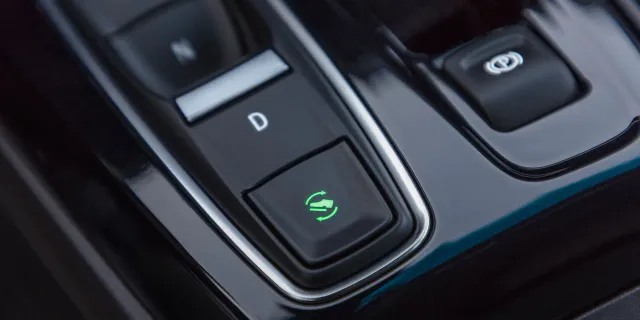 Experience The One Pedal Driving
One pedal driving is a revolutionary technology that captures more energy through regenerative braking. The driver can use the accelerator pedal to speed up the car and also slow it down instead of using the traditional braking pedal. The technology can also bring the car to a complete stop.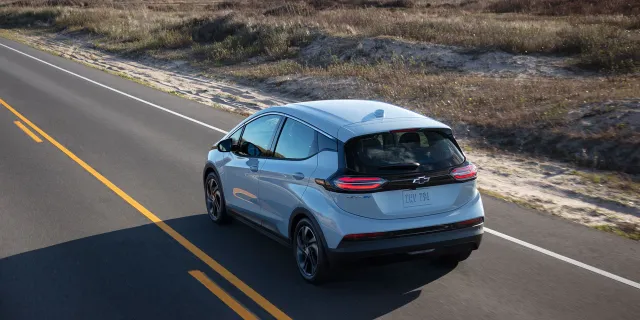 Activate Sport Mode
Want to get into exciting driving? Activate the Sport Mode on the 2022 Chevrolet Bolt EV and enter into a world of responsive acceleration and sporty driving.
Driving Just Became Fun
The 2022 CHEVROLET BOLT EV is an electric car that is fast where it is needed. It takes you from 0 to 60 mph in 6.5 seconds. The 266 lb-ft of near-instant electric torque gives this vehicle power that is activated when you need it.
Charging Made Easy
Charging your 2022 CHEVROLET BOLT EV is as simple as charging a mobile phone. Whether you are charging at home or using public stations, Chevrolet has ensured that the charging process is smooth.
Safer Driving With The 2022 CHEVROLET BOLT EV
The 2022 CHEVROLET BOLT EV electric vehicle comes with the reliable chevy safety assist system. This suite of advanced safety features lets you drive more confidently.
Front Pedestrian Braking
During the day, and at speeds below 50mph, this safety feature can help prevent the extent of a frontal collision with a pedestrian. The effectiveness of these safety features might be limited by poor visibility and darkness.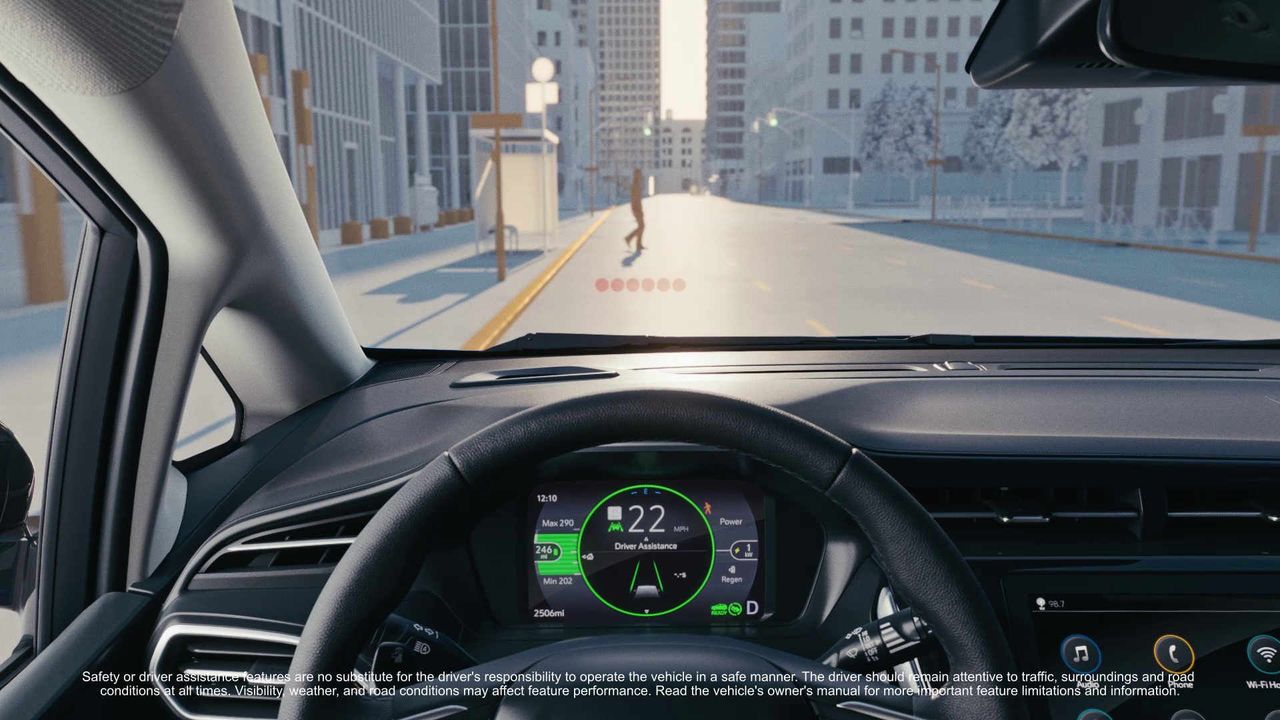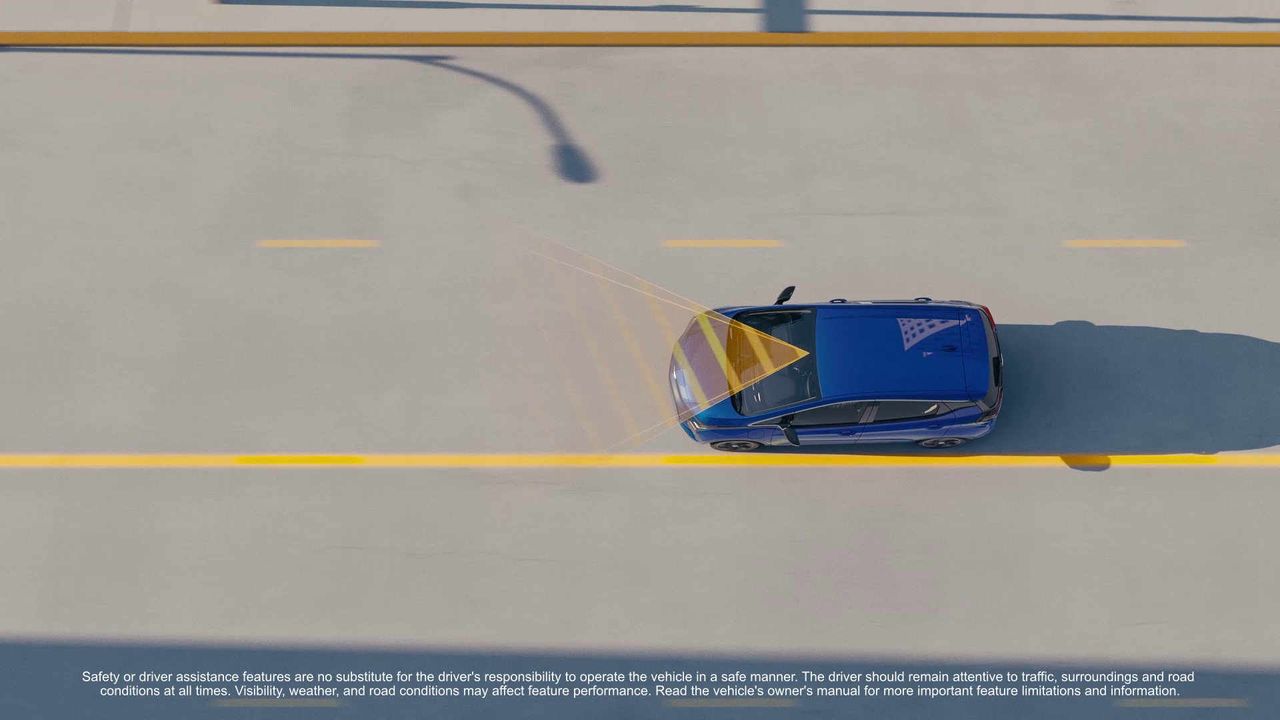 Automatic Emergency Braking And Forward Collision Alert
Forward Collision Alert is designed to warn the driver when it detects a possible frontal collision with a vehicle they are following. This gives the driver a chance to take the necessary action promptly. The Emergency braking system makes use of camera technology to provide emergency braking automatically or facilitate hard braking when needed.
Following Distance Indicator
This technology displays the distance between the car and the vehicle you are following in front and you can make the necessary changes if you are following too close.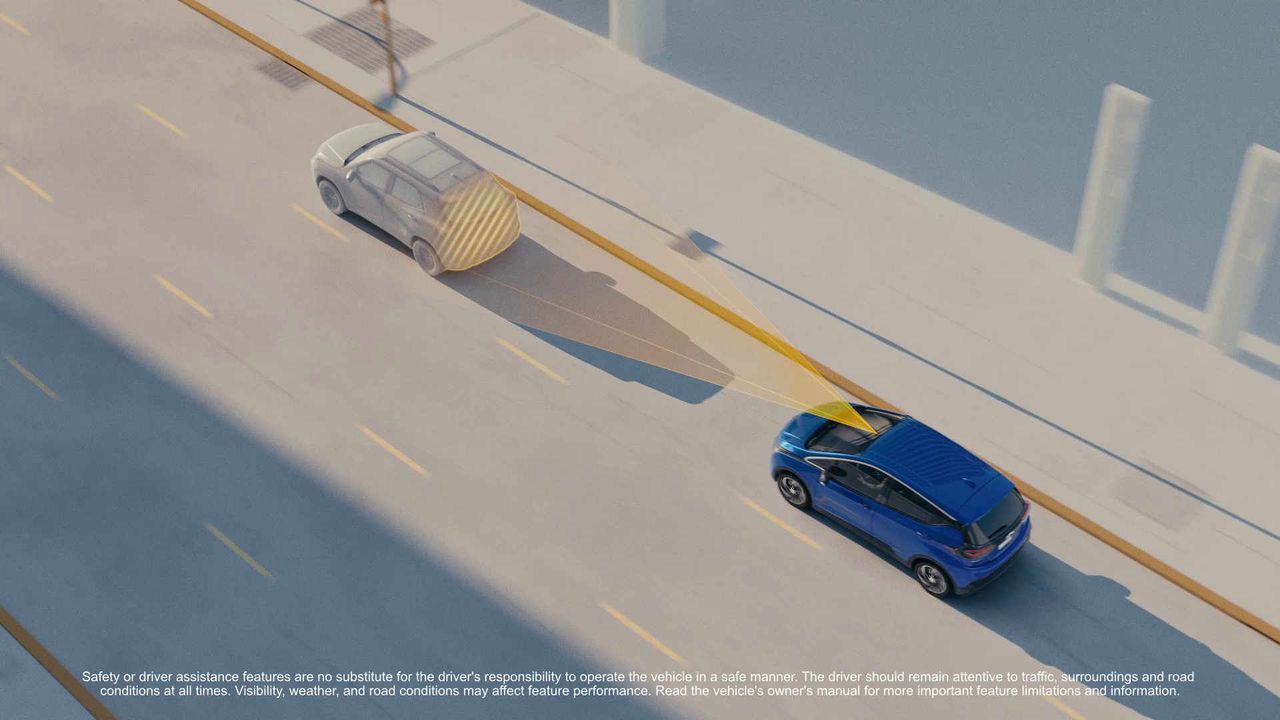 IntelliBeam® Auto High Beams
This technology automatically turns on the high beam headlamps depending on the surrounding traffic.
Get Into A 2022 CHEVROLET BOLT EV in Dayton At SVG Motors Of Dayton Dayton, OH
Talk to our sales team today at SVG Motors Of Dayton and let us help you buy your next Chevrolet Bolt EV. We are always ready to take you through the 2022 CHEVROLET BOLT EV features and the purchasing options available to you.